Theta Network, a decentralized video streaming network, has announced that it is joining forces with Samsung. This exciting news means that pre-orders of the new Galaxy S22 will come with Theta tokens (NFTs) as a reward.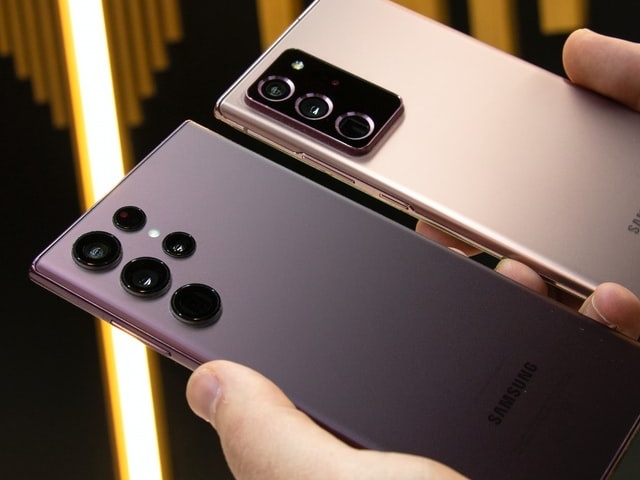 Samsung is launching its newest smartphone model, which is the Galaxy S22. With its upcoming release, the South Korean tech and electronics company is also giving away commemorative non-fungible tokens or NFTs.
Get Free NFT From Theta Network
Samsung is set to hand out the NFT for those who will buy the Galaxy S22 via pre-order in South Korea. Based on the report, every pre-order transaction already comes with a free NFT. The digital collectible is coming from Theta Network, a decentralized video streaming network that is powered by blockchain technology.
As per Decrypt, the inclusion of NFTs in the pre-orders is a way to up the publicity for the launch of the Samsung Galaxy S22. Apparently, the mobile phone maker is aware of the NFT's popularity and using it to its advantage as well.
Samsung teamed up with Theta Labs to distribute NFTs for early buyers of its newest phone model. Those who will place pre-orders for the new Samsung Tablet 8 are also eligible to receive an NFT. The digital tokens are being released to celebrate the release of the new Samsung Galaxy S22 and Galaxy Tab S8, and they will be equipped with loads of benefits.
Theta Labs Co-founder Mitch Liu Says…
"Our NFT collaboration with Samsung Electronics truly exemplifies global adoption of Theta's blockchain technology and marks an important milestone in the growth of our core blockchain purpose built for the video, media, and entertainment industry," Theta Labs co-founder and chief executive officer, Mitch Liu, said in a press release.
She added, "These NFTs provide unique customer benefits for pre-ordering Samsung's flagship mobile devices, the first in the industry. We plan to provide ongoing membership benefits and privileges to Galaxy customers who own a Samsung Theta commemorative NFT and look forward to building a long-term community among members."
Pre-order Already Started!
The pre-order for the Galaxy S22 and Tab 8 has already started on Feb. 9, and Samsung is officially launching the devices on Feb. 25. The partnership with Theta Labs is not the first for Samsung as they have already collaborated in the past as well.
Meanwhile, customers who pre-ordered the new phone or tablet can claim their free NFTs by simply signing up on Theta Network's NFT marketplace called ThetaDrop. They can supply the unique code they received during the pre-order transaction for verification. The NFT box will be unlocked once the pre-order period ends, and customers will see the NFT art freebie.